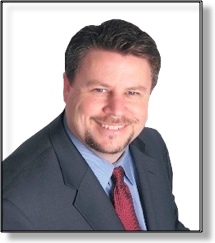 I'm passonate about working with Growth Minded Leaders…
Every week I interview and work with business leaders who are creating breakthrough growth.
One of the common traits of these breakthroughs that they often take less time, and effort and resources. Like a lever, they allow leaders to lift bigger loads with less effort.
I want to share these leverage points, insights and strategies with you here.
Over the last 25 years I've had the priviledge of working with leaders and their companies companies ranging from Proctor & Gamble, Investors Business Daily, Staples, Chase Bank to successful start-ups in software and mobile.
I love helping leaders and their teams uncover opportunities for breakthrough growth. I do that through my books (Strategy Matters), Speaking and Consulting.
Success Stories
300% in Two Weeks
"Just one strategy Robert devised for us increased our sales a stunning 300% in just 2 weeks."
Matthew Ferry
, The Mike Ferry Organization
From $14,000 to $300,000 a Month
"Robert Stover is an imaginative strategic thinker that has conceived several major breakthroughs critical to our success. …has grown from a small product generating just $14,000 a month to a promising organization with over $300,000 a month in sales; it is on track to hit $4.5M this year."
Dave Savage, 
CEO, SmartReply
Breakthrough Campaigns
"When it comes to creating breakthroughs, Stover has a depth of insight that is extremely valuable and rare. In fact, just last month he crafted three breakthrough campaigns for my different client niches. My competitors won't know what's hit them when I unleash these strategies in my market."
Dan Buckley: 
President, DBM Design Inc.
Secret Weapon
"When I'm stumped I pick up the phone and call on Robert Stover. He has been one of my secret weapons for over 15 years! He not only has met every expectation but he has cleverly come up with ideas that allowed me to launch entire companies, one of which I sold.
If you are lucky enough to have the opportunity to work with him you'll know what I mean. He's that good."
John J. Kirker, Founder, 
RinkTime.com – We're All About Rinks!